Eco-Fiber Cement Furniture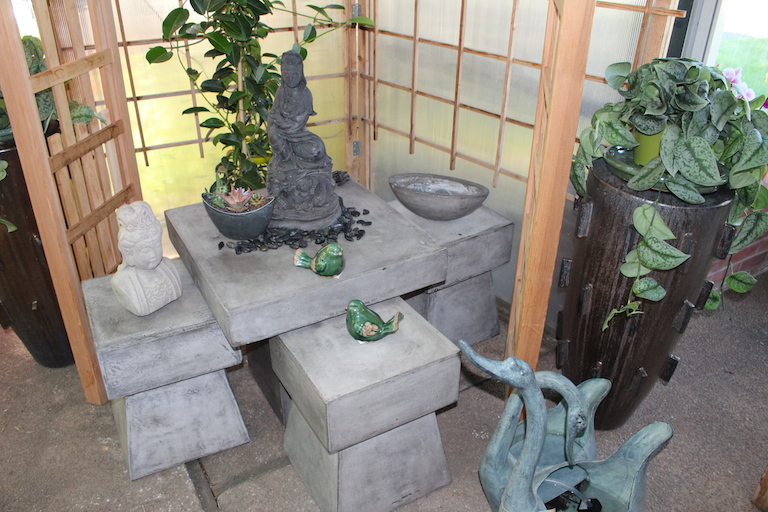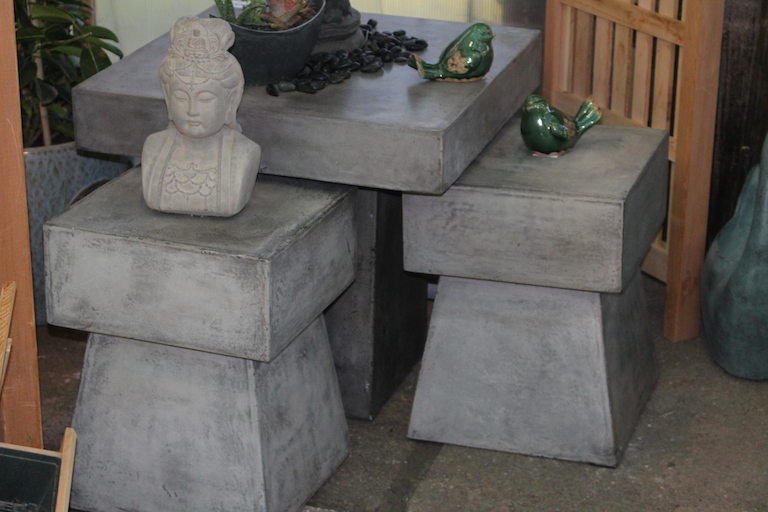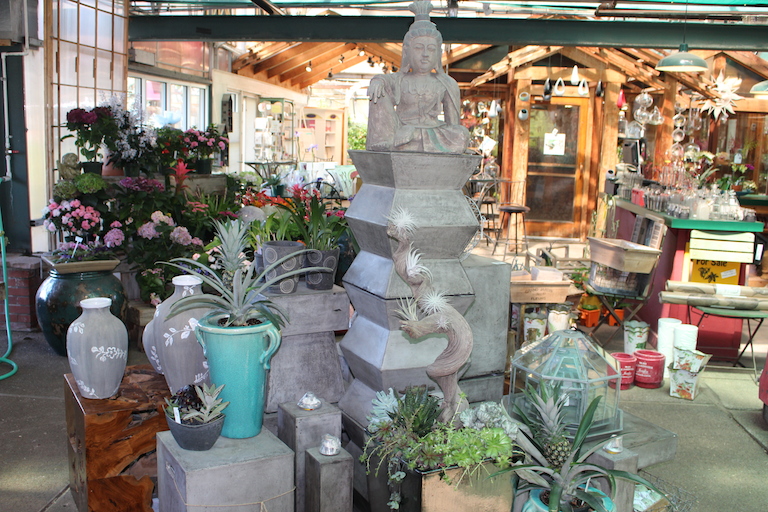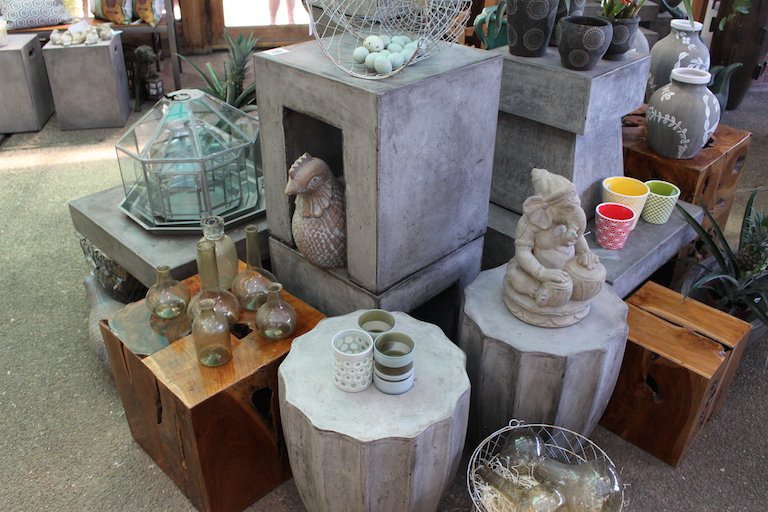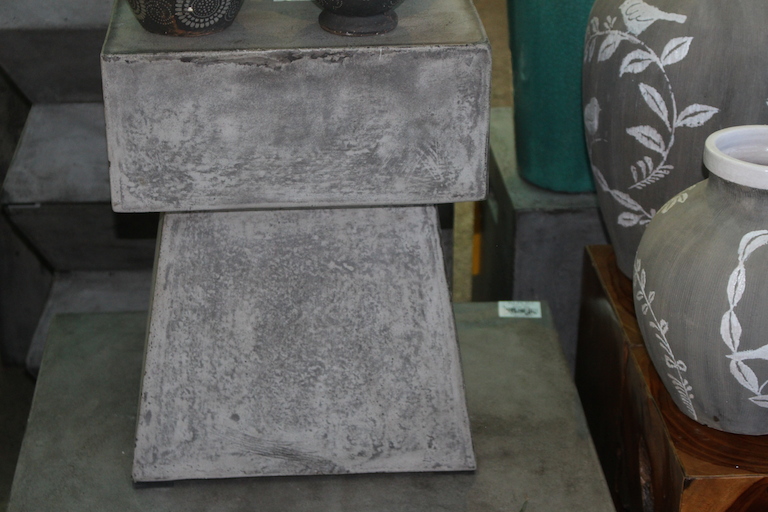 There is an quiet, calm, peaceful feel to these Asian inspired beautifully crafted furniture pieces. All of the planters, vases, tables and stools in this line are made in an eco-friendly Zero emission facility in Vietnam. The stone and natural fibers, including jute from the Mekong River, are all 100% sustainable. The planters and vases are simple and practical with a natural raw concrete color that beautifully sets off your flowers and greenery. The natural fibers give added strength while keeping a lightweight feel for versatile use.
The stools can double as plant stands. Some of them are fluted, jagged or meandering. Their unique shapes make them an excellent conversation piece on their own. Eco-concrete products are all weatherproofed, but do best indoors or in protected outdoor spaces. If you want to leave them unprotected outside in our harsher winters, we suggest that you treat them with a coating of wax.